back to news
Presenting: the first EU PhD Hydrogen Conference or EPHyC!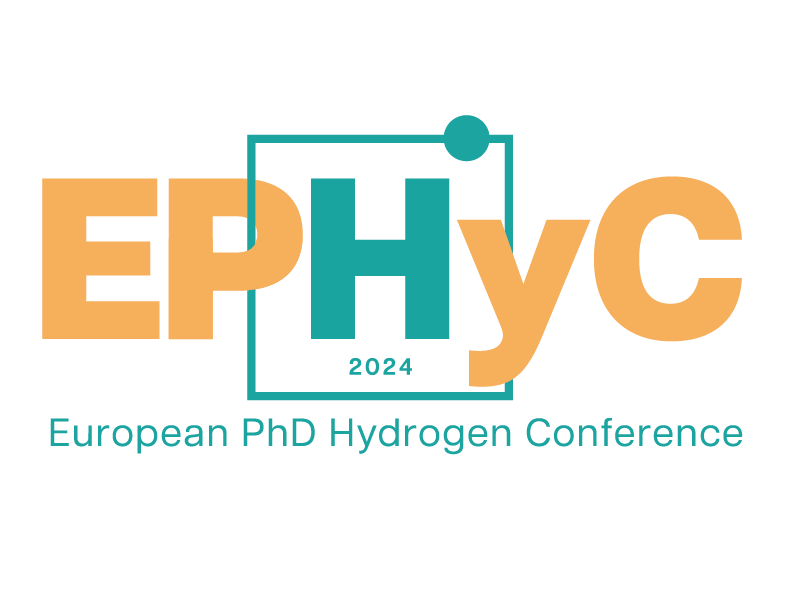 03 · 07 · 23
We have grand news: next year we will be organizing, together with the BE-HyFE team, the very first edition of the European PhD Hydrogen Conference, or short EPHyC2024!
Hydrogen, as a promising alternative to fossil fuels, is and remains a hot topic, also in the academic research world. Many researchers in European knowledge institutes are exploring hydrogen-related subjects, but there are not that many purely academic hydrogen conferences available, and especially not solely for PhDs! Since PhD research is at the forefront of new innovation, novel concepts and theories, their insights are worth showcasing!
That is why BE-HyFE and Hydrogen Europe Research decided to join forces and create the very first EPHyC conference: a 3-day event from 20-22 March 2024 in Ghent, Belgium.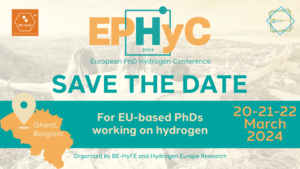 The conference will serve as a platform for PhD researchers like yourself, to present your groundbreaking work, share insights, and engage in stimulating discussions with fellow experts from across the continent.
From mid-august our submission platform will open for all interested European PhDs to submit a short abstract on their hydrogen-related research subject.
More information on the abstract requirements can be found on our EPHyC website, but we want to emphasize that ALL PhDs are welcome, even if you just started and don't have any results to show yet.
Kindly note that the abstract submission deadline is September 22nd, 2023; however, please be aware that EPHyC 2024 reserves the right to close the platform sooner should we reach the maximum participant capacity before the submission deadline. Hence, it is highly recommended to complete the abstract submission process at your earliest convenience.
But there's more! Next to the many inspiring thematical PhD sessions there will be plenty of opportunities during the three conference days to network with all the participants at lunch and coffee breaks. We also offer all participants a social program with an ice-breaker event, a conference dinner and final closing drinks. The conference is primarily academic based, but there will be one industry day where you will get to know many interesting hydrogen-related companies and share your thoughts with the people who work on real-life applications.
And the very best thing? The conference will be free of charge!*
Note: the conference will only be open for European-based PhD researchers who will present their topic during the event. There will be a maximum of 200 participants for this first edition.
So: mark your calendars, watch this space for updates, and in the meantime sit tight until mid-August and then submit your abstract! We hope to see many of you in Ghent (Belgium) next year!
More information soon on: www.ephyc2024.com
Or follow us on LinkedIn!
*With many thanks to the Belgian FPS Economy, subsidizing the BE-HyFE project, and Hydrogen Europe Research for their kind contributions.